It's that time of year again! At 109 Wine, our goal and ambition is to make Thanksgiving as easy – and enjoyable – as possible. Let us help you build a perfect case of Thanksgiving wines to work with whatever food you're serving. That being said: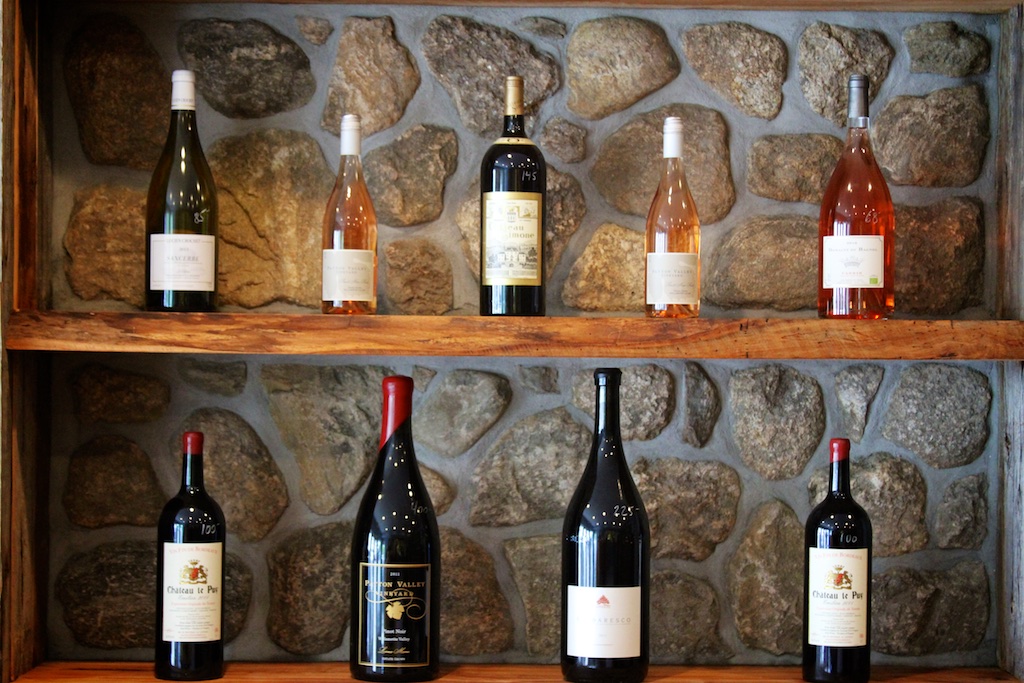 Don't try to please everyone. Pick wines that work with the food, and let people settle into whatever they're comfortable with. We recommend a sparkling wine, rosé, and lighter and heavier options for both red and white.
Champagne is often overlooked but do not doubt the deliciousness of a bottle of Tarlant or Drappier Brut Nature with roasted turkey – it is sensational – as well as being versatile and food-friendly.
Lighter dishes work well with rosé, sauvignon blanc, Chablis or riesling; heavier dishes work well with Beaujolais, Italian, and Rhone wines.
Some of our favorite picks for Thanksgiving this year:
Sparkling
André Clouet Silver NV (Champagne) – Crisp, racy, & bright, with tangy minerals and hidden notes of delicious brioche. Pair with white meats and lighter side dishes.
Rosé
Prevostini Chiavennasca 2016 (Lombardy, Italy) – What can you say, except "wow". This rosé is light, delicate, and crisp, yet offers enough backbone to hold up to the richness of Thanksgiving food. Notes of rose, tart cherries, & just a pinch of cinnamon, with a long, alluring finish. This will work throughout the meal.                                                                                 
White
Ruhlmann Riesling 2016 (Alsace, France) – Fresh; aromas of pear, pineapple, & quince. Energetic, with smooth, silky texture. Great floral flavors on the palate. Traditional style.
Hopler Pinot Blanc 2016 (Burgenland, Austria) – A bit denser than the Ruhlmann riesling; great minerals and acid on the palate, with flavors of crisp green apple and underripe pear. Zesty, youthful, and great with almost everything. A great crowd pleaser and supremely versatile.
Reds
Jaffelin Pinot Noir 2014 (Burgundy, France) – Light and elegant. Classic red fruit profile on the nose, with a tasteful amount of baking spices. Great with green beans, light pastas, & roasted white meat.
Alexana Pinot Noir 2015 – (Willamette Valley, Oregon) – A step up in expression. A blend of pinot noir from all over the Willamette Valley yields this perfect representation of Oregon. Approachable & delicious, with enough energy to hold up to all but the richest dishes. The fruit is just a touch richer on this wine.
Domaine Harmand-Geoffroy Gevrey-Chambertin 2014 (Cote D'Or, Burgundy) – For the Burgundy lover, from a producer going back to the 1890s. A powerful, energetic wine that's effortlessly balanced. A masterful demonstration of all the 2014 vintage had to offer, with a bit of that wild, unrestrained earth that draws people to Gevrey-Chambertin, framed by brilliant red fruit. Drinking exceptionally well. The most refined of the pinot noirs mentioned here.
Chanrion Cote-de-Brouilly 2016 (Beaujolais, France) – Another classic & traditional French red. This is a great example of the 2016 vintage and offers major food compatibility. Fresh and fruity, with aromas of red & black summer berries, and just a hint of pepper & spice. Good palate presence, and simply tasty. This one works with all your savory dishes, while also not overwhelming your palate with tannin or oak.
Bolmida Barbera D'Alba 2015 (Piedmont, Italy) – Maybe our biggest hit of the fall season. A tremendous wine that is without parallel for food friendliness. Expressive red & dark fruit, earth, plums, and figs. Solid body, and great sense of self. Refined, unctuous, & clear, this wine again will work with heartier, savory dishes like sweet potato souffle, casseroles, and of course, stuffing.
Henri Bonnaud Palette Rouge 2011 (Palette, Southern Rhone Valley) – A wine with power and structure that retains its clarity, balance, freshness, and terroir. A traditional Rhone blend makes an utterly satisfying red, with great aromas of dark fruit, minerals, figs, and violet flowers. This wine will work for all but the lightests dishes you're serving this year, but to me, is calling out for roasted meats with savory herbs.
http://109cheeseandwine.com/wp-content/uploads/2017/06/IMG_6464.jpg
683
1024
Todd
http://109cheeseandwine.com/wp-content/uploads/2014/06/109-Cheese-and-Wine-Logo-black.png
Todd
2017-11-13 14:16:12
2017-11-13 14:35:34
At 109 Wine our goal and ambition is to make Thanksgiving easy