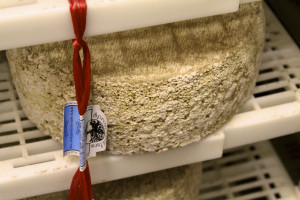 One of the great parts of this business is by far the people. Â These are really passionate people that have strong values and truly love the cheese!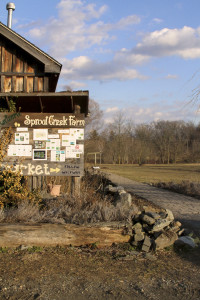 Going to the farms and meeting these cheese makers and the animals is such a treat. Â With the introduction of our Cheesemongers Club, we wanted to bring something special to the members and I think we hit this one out of the park. Â Not only did we get to taste some amazing cheeses, but also found our prize.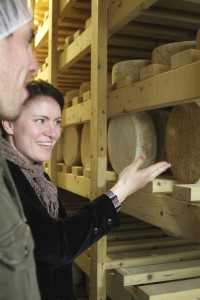 Colin McGrath and Patty from 109 searched the cave for what will be called the "109 Winter Selection" from Sprout Creek Farm. The "109 Winter Selection" is a beautiful raw cow's milk cheese.  It is aged for approximately 9 months before its released.  This cheese, washed in a straight brine for 4 months has a wonderful supple texture with a slightly pungent aroma.  As a very limited cheese, with only about 9 wheels produced, we are fortunate to have it for the Cheesemongers Club.  This is truly an exclusive treat.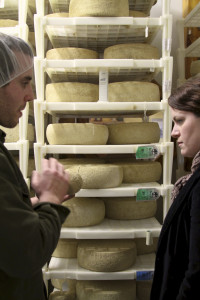 The cheese maker, Colin McGrath, produces about thirty thousand pounds of cheese a year from the milk of this one farm in just two small rooms, each about the size of an average residential bedroom. Colin came to cheese making after making beer in his earlier years and then going to culinary school. Destined to end up fermenting something, whether it's beer or cheese, he has definitely found his calling. When he took over the cheese making operation, Sprout Creek was making only 3 or 4 cheeses; today he makes more than a dozen, and is always working on something new and we were the fortunate benefactors this time.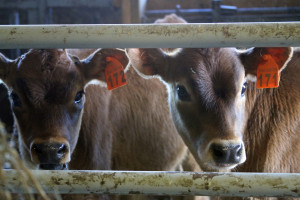 As a side note, while we were at the farm, two beautiful baby goats were born. Â It doesn't get any better than this.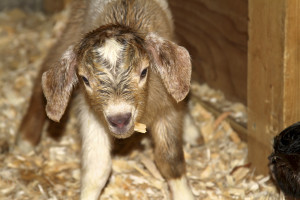 http://109cheeseandwine.com/wp-content/uploads/2014/06/109-Cheese-and-Wine-Logo-black.png
0
0
Monica
http://109cheeseandwine.com/wp-content/uploads/2014/06/109-Cheese-and-Wine-Logo-black.png
Monica
2012-02-08 01:36:31
2014-06-25 14:38:22
Sprout Creek Farm - Cheesemongers Club special selection