109 Cheesemonger Selection's Holiday Platters
Highlighting our new Spring Favorites
$95 for 10-15 people
$75 for 6-10 people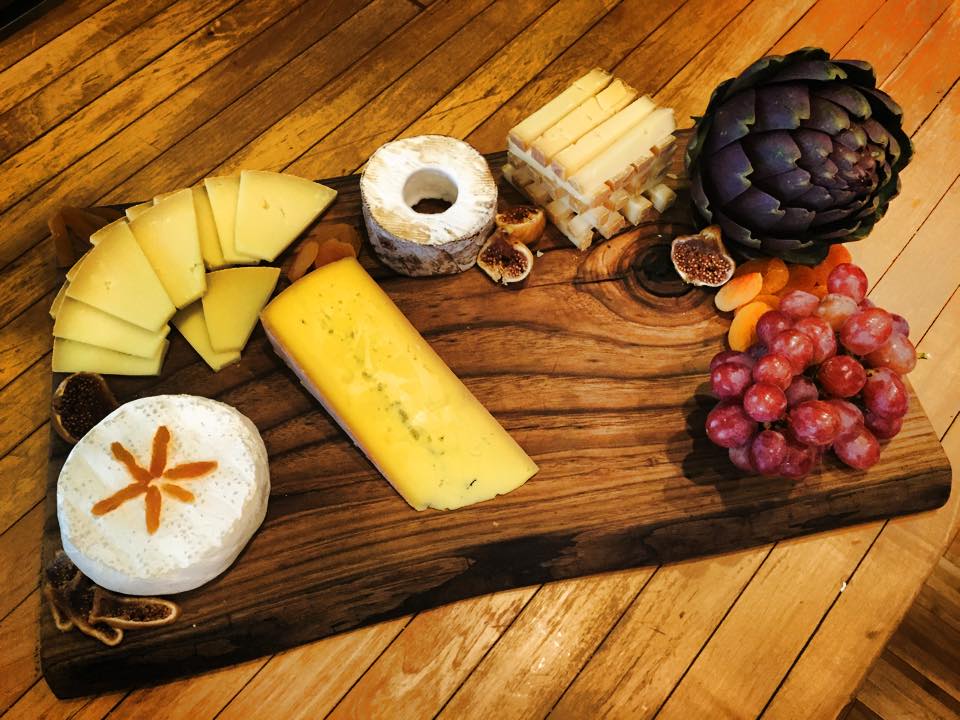 –
Green Hill Camembert, Sweet Grass Dairy, Georgia
Cow's milk, buttery creamy, silky, thin edible rind.
–
Saulnois, Reserve France
Cow's milk washed in a Mirabelle plum brandy from Lorraine, nutty, sharp, a great melting cheese.
–
Ashlyn, Spring Brook Farms, Vermont
A new creation from Spring Brook Farms made in the style of Morbier, creamy, supple, milky with a touch of barn yard. Cow's milk with ash running thru the center.
–
Ring of Fire, Kings Creamery, Pennsylvania
Goat's milk shaped in a donut, rolled in a smoked paprika. Slightly creamy, a lovely goat tang and a smokiness from the paprika, a delicious combination.
–
Ossau Montagne Basque France
Sheep milk from the Pyrenees Mountains during the summer. Affineur Rodolphe le Meunier ensure that the finished cheese is golden, deeply savory and nutty, and a true expression of both the terroir of the Vallee d'Ossau.
–
Includes grapes & dried fruits
Cheeses can be designed on disposable, compostable wooden platter, one of our artisan Berkboards (rental program) or bring us your favorite platter from home.
Please try and get your orders in as soon as possible so we can make sure you are happy and get your favorite selections.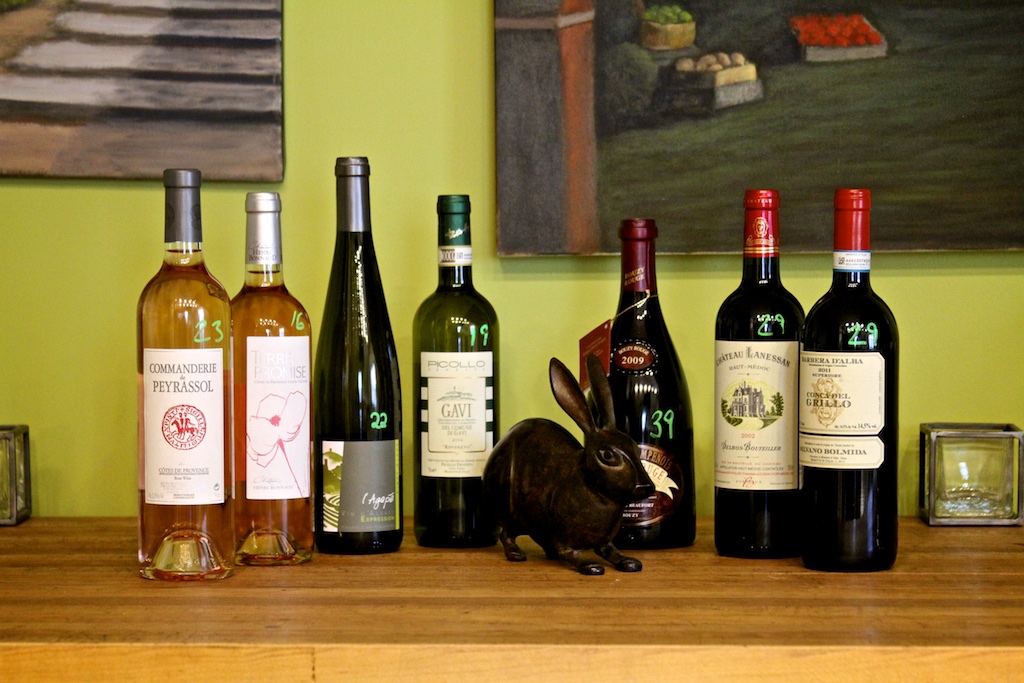 109 Wine Sommelier picks for Easter & Passover (sorry, Manischewitz)
Some of our Easter / Passover Wine picks: Come on in and see us and we can put together a case. You can always give us a call at the store or email us at todd@109cheeseandwine.com for fast and easy pickup.
Château de Brézé, cremant de loire, $23/btl.
– this is a brand new sparkling wine find for us. Drinks like a Blanc de Blanc from Champagne at a third of the price!
Commanderie de Peyrassol Provence Rose '14, $23/btl.
-A perfect aperitif wine to start off with! Perfect with appetizers or on it's own. Laced with lots of vibrant red berry flavors and aromas.
Picollo Gavi di Gavi '14, $19/btl.
– A long-time favorite here at 109. The 2014 bottling is the best I can remember!
Domaine Agape Pinot Blanc '12, $22/btl.
– This will be the white wine gracing my Easter dinner table. Soooooo food friendly, great texture with an elegant flavor profile.
Silvio Bolmida Barbera d' Alba '11 & Chateau Lannessan Haut-Medoc Bordeaux '02 are two great reds that are begging for meat. Both wines come in at $29 a bottle and deliver an incredible value.
http://109cheeseandwine.com/wp-content/uploads/2015/04/IMG_2523.jpg
683
1024
Todd
http://109cheeseandwine.com/wp-content/uploads/2014/06/109-Cheese-and-Wine-Logo-black.png
Todd
2015-04-02 12:03:08
2015-04-05 12:34:53
109 Cheesemonger Selection's Passover / Easter Platters & Wines